Society of Automotive and Aerospace Engineering
Home
Events Supermileage Baja Eboard
---
Binghamton University Supermileage
Fuel injector is in!
It took a month and a half but the fuel/air injector is in!
Fabricating mount and modifying the block for all of the sensors
Thank you High-Gain Tuning for all the advice!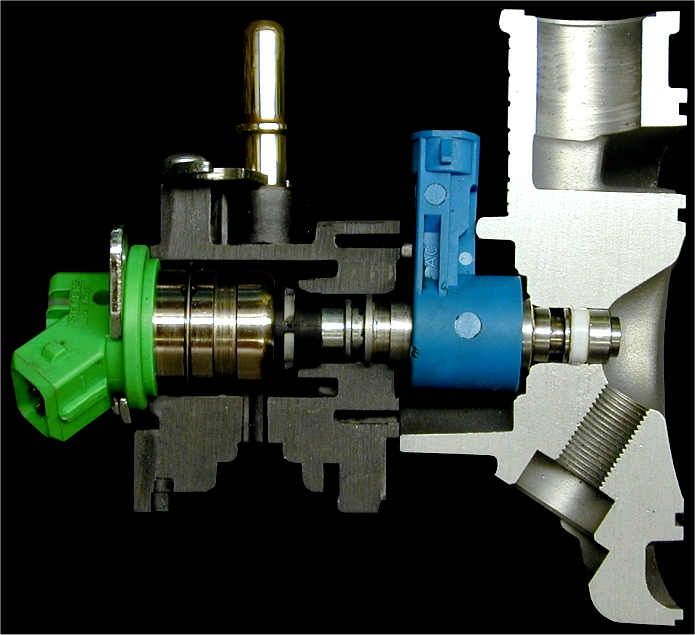 Fuel/Air injector from Aprilia 50cc scooter (cutaway from High Gain)
Oakdale Mall Car Show 2011
Raised community awareness of our project
Met a lot of people who wanted to help us out
Raised money for the project
Pictures from the show
Front Axle Work
Changed from full axle steering to Ackerman angle steering
Fabricated custom knuckles and C-Joints
Locked axle in place
Chris chopping off the tabs
Get Involved!
Weekly report meetings are in the ME Confrence room Wednesdays at 11am. All are welcome
Team meetings Monday, Wednesday and Friday in the student shop at 1:30pm
If you are interested in helping out email us at BUSupermileage@gmail.com
Milk is good for you!